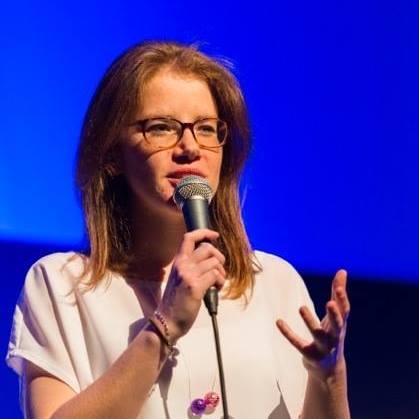 Directing credits: Nehemiah The Musical (Atmosphere Festival, Richard Burton Theatre), The Falcon's Flight (Loughton Festival, King Harold's Day Festival, Site Specific), Family (Reading, Canal Café Theatre), Perspective, Un Son à Ta Porte, Le Rendez-vous, Qu'est-ce qui cloche ? Noël What else ? (EER, Switzerland).
Assistant Director credits: Cuttin'It (Royal Court Theatre, UK School Tour), Break Of Noon, Footprints On The Moon (Finborough Theatre), Jesus The Rock Opera (Dominion Theatre).
Other Work credits as co-directed: No Other Name – Freedom – Un Pour Tous Tous Pour Un – Heaven On Earth – GoodLife, (Opening Shows at RJYouth Conference, Patinoire Espace Gruyère, Switzerland), Opening Ceremony of Reformaction Festival 2017 (Site Specific Theatre, Bastion Park, Switzerland).
Training: Young Vic Directors Program – MA in Arts Management at the Royal Welsh College of Music and Drama – MSc in Psychology at Geneva University.
Anne-Christelle Zanzen is Assistant Director on Beat.