Biog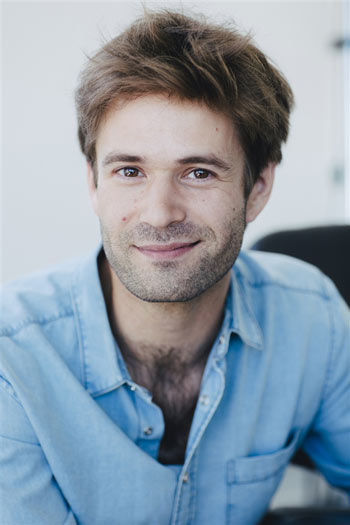 Robin Causse trained, in particular, at the Studio Théâtre d'Asnières. As an actor, he has worked with Jean-Marie Besset (Perthus at the Théâtre du Rond-Point and Théâtre Marigny), Thierry Harcourt (Frères du Bled at the Vingtième Théâtre), Yves-Noël Genod (Hamlet at the Théâtre de Vanves), Jonathan Drillet & Marlène Saldana (Le Prix Khadafi and La Coupe Bruce at the Centre Georges Pompidou, the Quartz), Rafael Spregelburd (L'École des Maîtres 2012, European travelling workshop) and with Marcial di Fonzo Bo (Lorca at the Théâtre National de Chaillot). Most recently, he was Assistant Director on L'Otage and Le Pain Dur by Paul Claudel, which was directed by Thomas Condemine and premiered at the Théâtre National de Toulouse. He is the author and performer of Narcisse! Tu perds ton corps, created in collaboration with Julie Bertin.
Robin Causse is Assistant Director for Fishbowl.
Robin is represented by Film Talents.