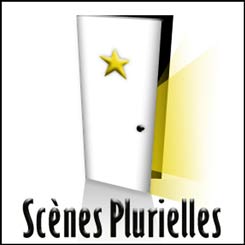 Theatre Company
Since March 2003, Scènes Plurielles have been assisting the creation, promotion, and production of performing arts of all genres in and around Toulouse.
In the 16 years they've been running, they've put on over 15 shows and cultural events during festivals such as the Avignon Off, le Coup de Chapeau and Printemps du Rire in Toulouse, Saint Gervais-les-Bains, Villard-de-Lans, Soyaux, Nimes, Gaillac, Saint Barthélémy (Caribbean), Mauritius, Reunion Island (Indian Ocean), etc.
Since their creation they've put on over a thousand shows in more than one hundred and twenty theatres throughout France, Belgium, Switzerland, Luxembourg and The Netherlands.
Their artistic repertoire draws its originality from the diversity of genres they offer. Comedy meets Drama, Poetry, Suspense and Music.
Strong supporters of contemporary writing which addresses both current affairs and universal subjects, they strive for popular and original performances while respecting the intelligence of the audience.
Scènes Plurielles is a co-producer of Beat.